Tour of Kanha
13th – 16th Aug 2022
Tour of Kanha is a fully supported cycling tour in and around Kanha National Park in the state of Madhya Pradesh, India. Come experience the pristine jungles of Kanha, consisting mainly of dense Sal forest. You will hardly come across any city influence or vehicular traffic and ride through picture-perfect villages with colourful homes having terracotta tile roofs. You will also soak in the indigenous cultures of Baiga and Gond tribes.
Start Point: Balaghat, MP (How to reach)
End Point: Balaghat, MP
Total Mileage: 420 KMs (Approx)
Riding Days: 4 (12th Aug'22 will be Day 0)
Attractions: Traffic-free route, riding in forest, wild-life, baiga tribes, beautiful villages.
DAY 1 – The Curtain Raiser
Balaghat – Lamta – Khatia
13th Aug 2022
The starting point will be Balaghat, which means 'a city above the ghats'. As soon as you start pedalling, you will notice civilisation dissolving within 5 kms making way for the wilderness. We will do our first climb of the tour near Lamta before reaching Kalapani wildlife experience centre. After this you continue your ride with beautiful jungle on both sides of the road and finally reach Khatia gate of Kanha National Park.
Start Point: Balaghat, End Point: Khatia Gate
Distance: 116 KMs. Elevation: +1014 m | -840 m
Day 2 – Into the Baigaland
Khatia – Sarodha Dadar (C.G.)
14th Aug 2022
Todays is a long day on the saddle where you will be riding through dense and green forest patches and picture-perfect villages, where you will witness the raw and rustic rural lifestyle. Minute observation of tribal lifestyle in terms of – their attire, minimalism and being completely in tune with the surrounding habitat, makes the entire experience one of its kind. We cross into the neighbouring Chhattisgarh state and head towards Saroda Dadar to experience the Chilpi Ghati from above with breathtaking views.
Start Point: Khatia End Point: Saroda Dadar
Distance: 122 KMs. Elevation: +1658 m | -1241 m
Day 3 – Independence Day
Saroda Dadar – Mukki
15th Aug 2022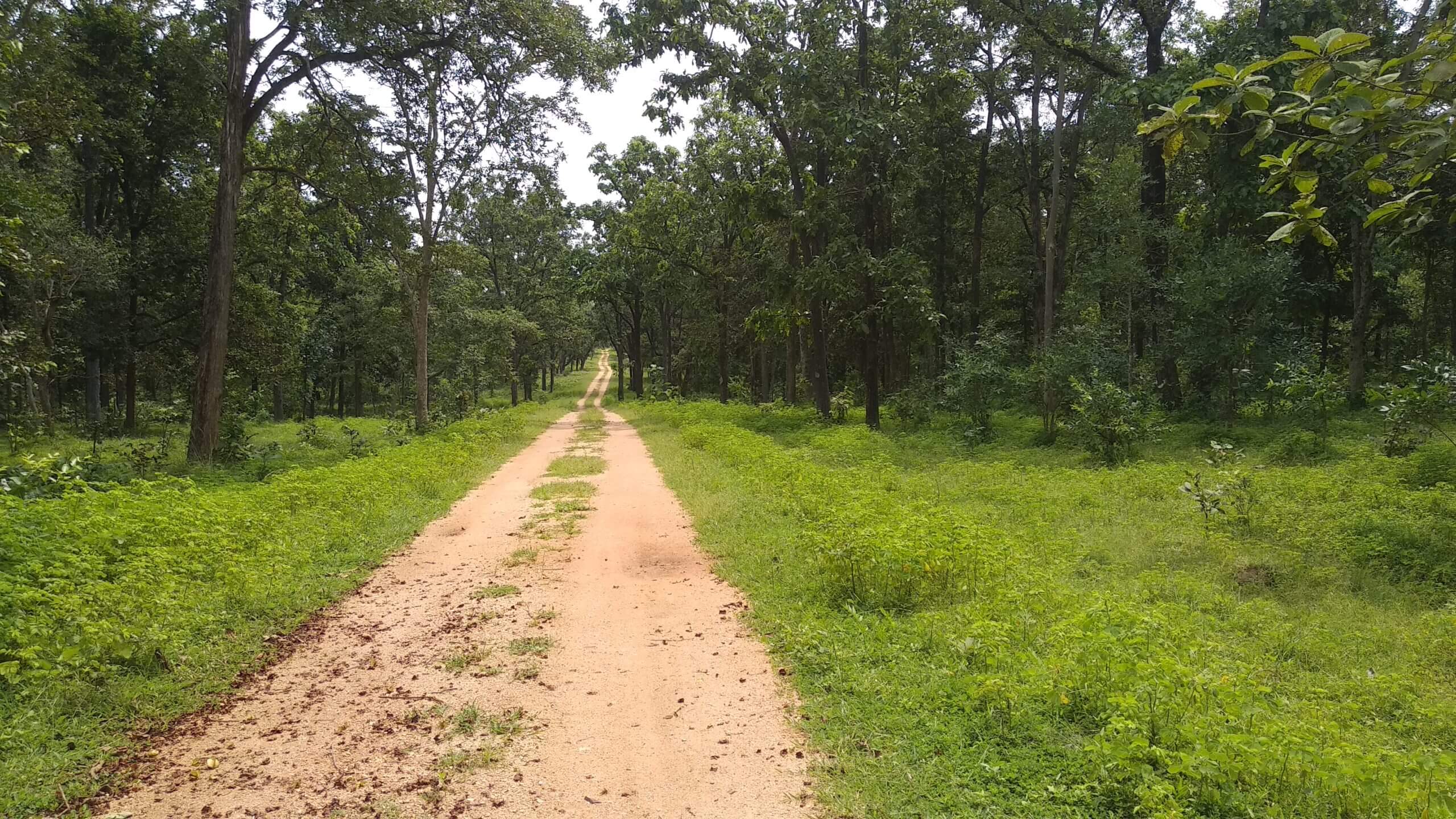 Another 100+ KMs day which will start with the fast descend of the Chilpi Ghati and take us towards the Khajuraho of Chattisgarh, Bhoramdeo Temple. There on we will head to view the Sarada dam from the front and then it's backwaters. It will be a beautiful ride where you may imbibe the sights and smells of the forest and listen to the symphony that the jungle orchestrates for anyone ready to lend it an ear. It comprises of a wide assortment of bird songs during the day time and insect sounds as the night falls.
Start Point: Saroda Dadar End Point: Mukki
Distance: 116 KMs, Elevation: +1616 m | -1953 m
Mukki – Baihar – Ukwa – Balaghat
16th Aug 2022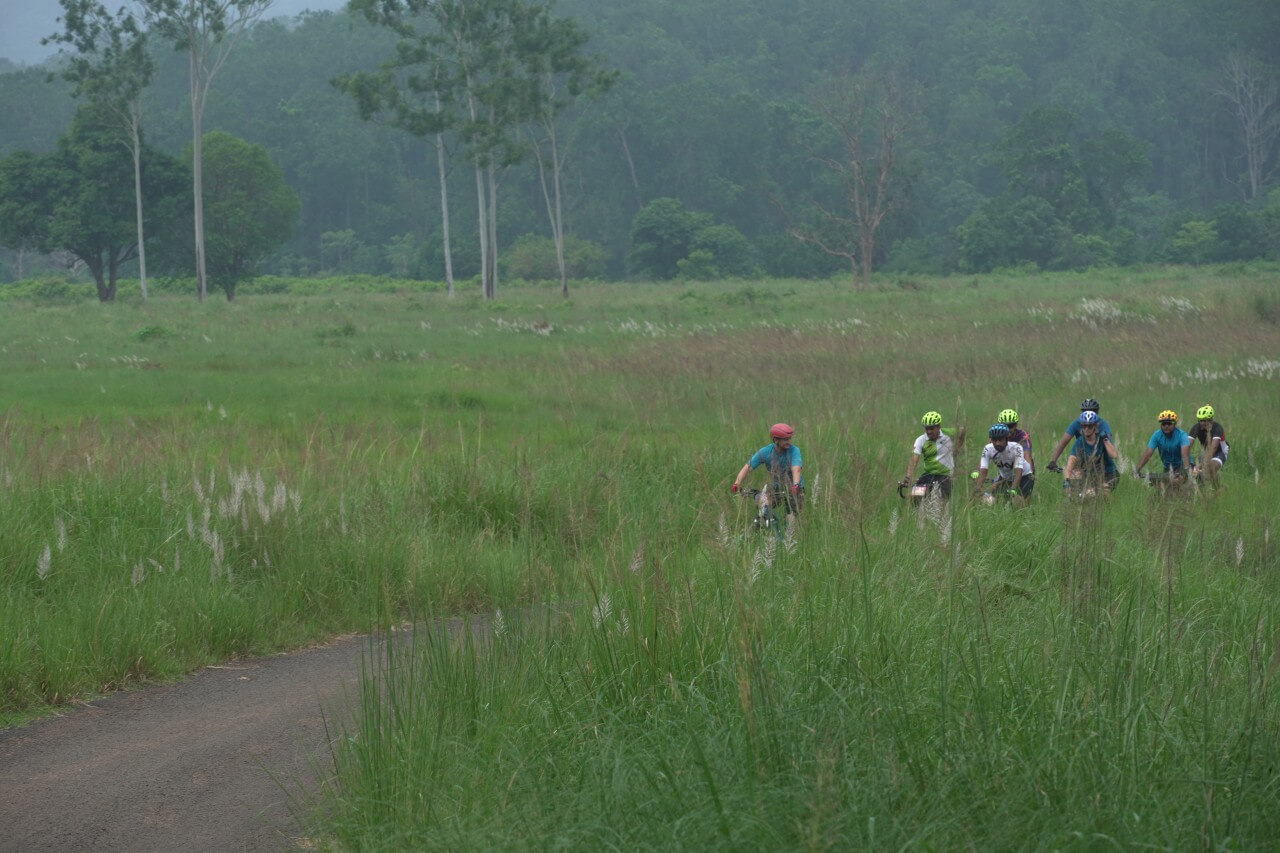 Today we will travel back to Balaghat from Mukki. This route can be termed as the icing on the cake! This is because most of the route is downhill as it goes through beautiful forest on both sides and then go downhill on the beautiful Lougur ghat before reaching Balaghat.
Start Point: Mukki End Point: Balaghat
Distance: 82 KMs, Elevation: +836 m | -1082 m
{Pre-Registration takes 2 minutes to fill and is basically an expression of interest. No fees needs to be paid at this time. We evaluate your profile and send an invitation by email, then you can pay the fees and register for the tour.}