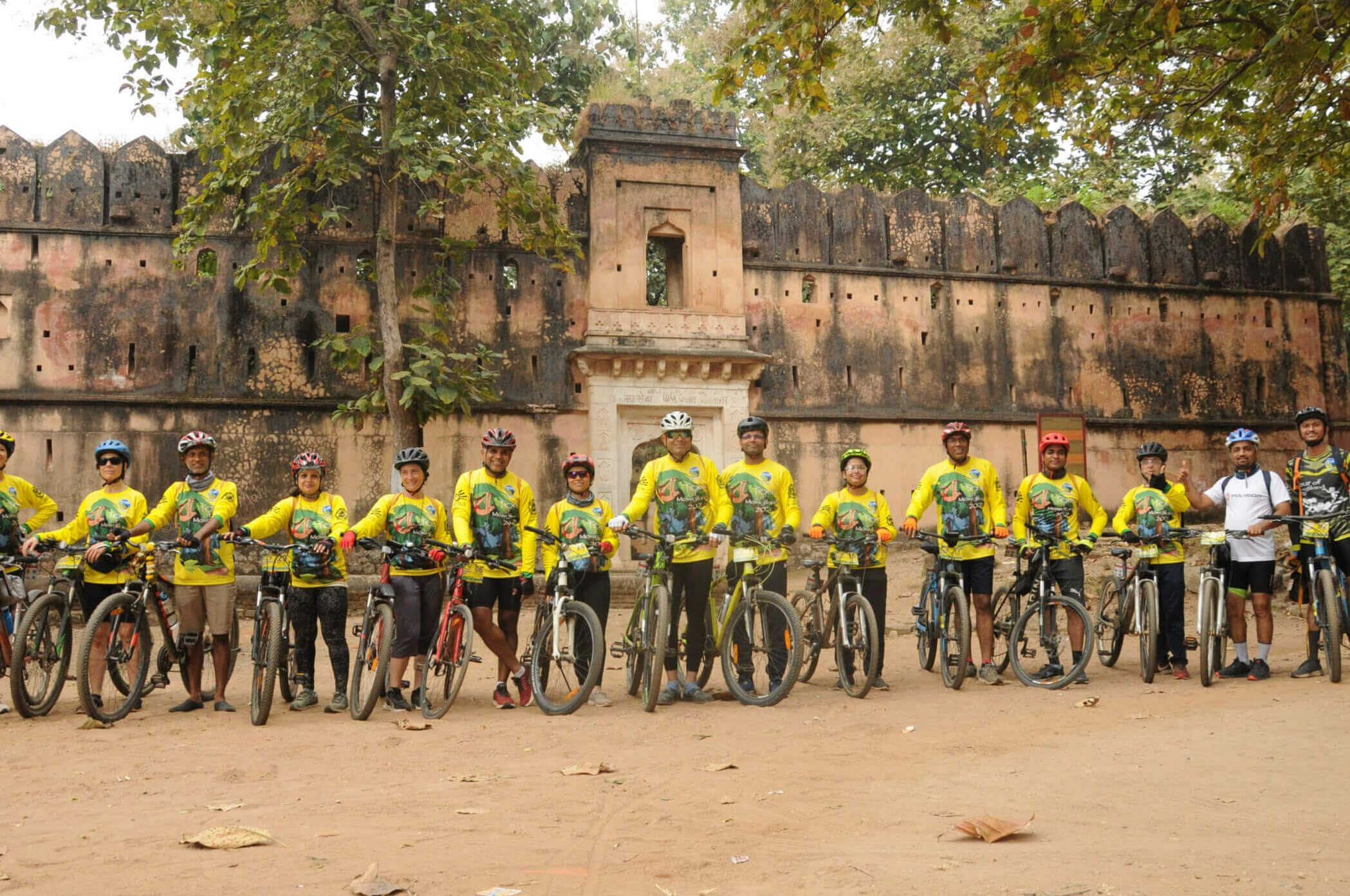 Tour of Mowgliland
26-28th January 2024
Tour of Mowgliland is a fully supported, 3 Days, MTB cycle tour in and around Pench National Park in the state of Madhya Pradesh and Maharashtra, India. Tour of Mowgliland gives you a genuine impression of the woods, wildlife, village life, culture, rivers, mountains, forest lakes and reservoirs while riding on your mountain bike. During 3 days of ToMl, you'll ride 250 kilometres through Mowgli's realm, a place where stunning Satpura-Maikal vistas are mixed with beautiful village huts, agriculture fields and forest, keeping you overwhelmed and humbled with each kilometre you pedal through this beautiful landscapes. Jungles of Pench are where the story of Mowgli, known as The Jungle Book, by Rudyard Kipling is set in.
Start Point: Ramtek, Camp Cherry Farm (How to reach?)
End Point: Ramtek
Tour Dates: 26th-28th Jan 2024
Riding Days: 3 (25th Jan will be Day 0)
Total Mileage: 250 KMs (Approx)
Attractions: Traffic-free route, riding in forest, wild-life, beautiful villages.
Early Tour Fees: Rs 21,000
Regular Tour Fees: Rs 23,000
(Stay,Camping, On-Ride Support)
DAY 0 – Ice Breaker
Ramtek, 25th Jan 2024
Participants arrive by afternoon at Camp Cherry Farm, Ramtek, Kit Distribution, Introduction of Participants and Organisers and bike Check.
Other activities: Kayaking in the backwaters of Khindsi Lake, Rope courses, Visit to Historical and ancient monuments viz. Karpur Bawdi, Lord Ram Temple, Trivikram, Rudra Narsimha and Kewal Narsimha. Also visit Kalidas Memorial. During your visit to Ramtek to Nagpur enroute you may visit Excavation site at Mansar and Nandiwardhan Fort: a capital during Vakataka Dynasty in the mid-3rd century CE.
DAY 1 -Welcome by the Wolfpack
Ramtek – Nalyer Camp, 26th Jan 2024
Route attractions: Mogarkasa Forest Reserve and lake, Ride beside Bawanthadi dam backwaters, Tribal villages, Wheat fields, Nalyer Camp ( It's a campsite managed by the MP Forest department, nestled deep in the jungle )
Start Point: Ramtek End Point: Nalyer Camp
Distance: 100 KMs (Mix of on and off road)
Day 2 – Mowgli Comes Home
Nalyer Camp – Turiya, 27th Jan 2024
An off-road trail through Rukkhad-Sakata ancient highway, once a connection between MP and Maharashtra, will mesmerise you with the jungle's biodiversity and wildlife wealth. When we exit from Masurnala gate and ride just 1 kilometre on NH7 to enter again in the woods on mixed off-road routes you will be mesmerised to ride on until you arrive at resort for a comfortable and cosy stay so that you can prepare for your return trip the next day.
Start Point: Nalyer Camp End Point: Turiya
Distance: 70 KMs. (Mix of on and off road)
Day 3 – Shere Khan's Lair
Sakata – Turiya , 28th Jan 2023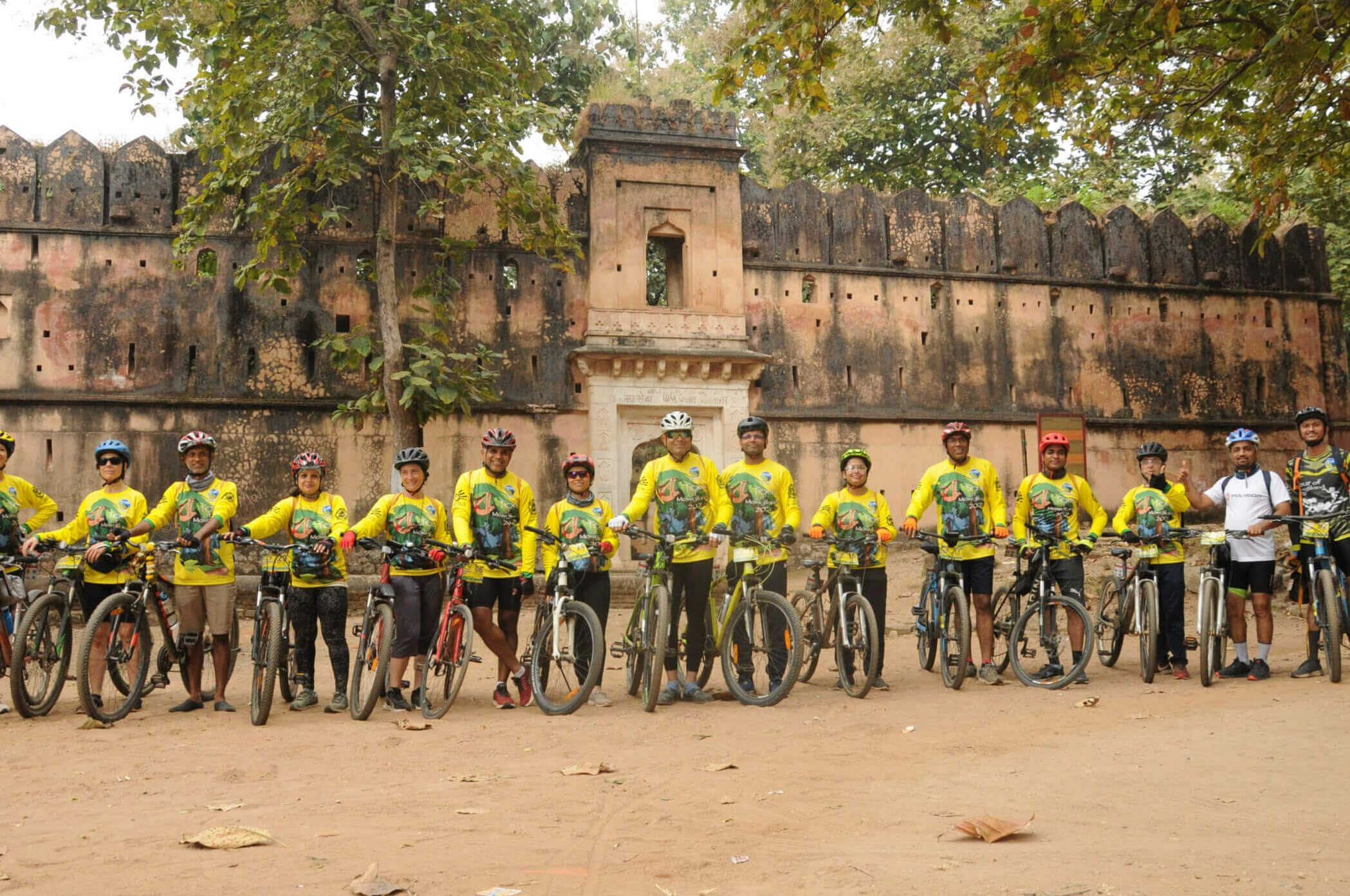 Route Attractions: Ride through Kohka Lake, Khursapar Gate, Sillari Gate, Dongartal fort and lake, Tribal villages dense buffer forest and countryside ride, Bawanthadi reservoir backwaters, Tribal residential school.
Start Point: Turiya End Point: Ramtek
Distance: 70 KMs (Majorly off-road)
{Pre-Registration takes 2 minutes to fill and is basically an expression of interest. No fees needs to be paid at this time. We evaluate your profile and send an invitation by email, then you can pay the fees and register for the tour.}